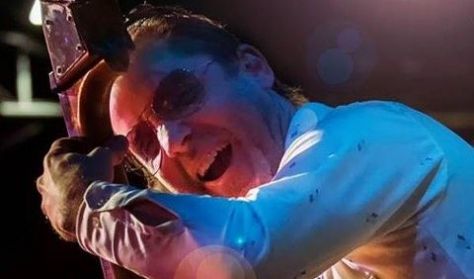 The Akin Backbeat
Thursday, October 3, 2019 from: 8pm - 10pm
Free event.
Jersey City bassist Craig Akin leads his new soulful power trio,The Akin Backbeat, featuring upright bass, electric guitar, and drumset. Craig is an adventurous and playful bassist with over 25 years experience in jazz, blues, funk, soul, and motown. After 4,000 gigs around the country and abroad, he is a proud JC local planting roots in the notoriously diverse culture.
Expect to hear slinky, infectious originals by Craig spotlighting the upright bass as a melody making instrument. Furthermore, the band will take the listener on a ride with grooving instrumental interpretations of soul and R&B hits by James Brown; Bill Withers; and Ray Charles, classic songs by Willie Nelson and Bonnie Raitt, jazz standards by Cab Calloway and Louis Armstrong.
Craig selected in-demand guitarist Paul Orbell for his fire and head-turning tone. And had to have St. Louis native Micah Walker on drums for his relentless commitment to the beat.
Catch these guys on their fresh debut performance at the F&C.