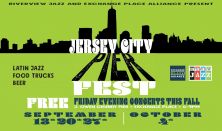 Buy tickets or RSVP for this event
PierFest begins Friday, September 13 with the legendary drummer, multi-Grammy nominated artist, and host of WBGO's Latin Jazz Cruise show, Bobby Sanabria. He will bring his powerhouse ensemble Sexteto Ibiano. Opening that night is Telavana, a hybrid group that combines the sounds of Salsa, the Middle East, and the Carribean. On September 20, the Grammy-nominated flautist Itai Kriss leads the Cubana Special for a night of dancing, with Cuban drumming virtuoso Enildo Rasau "The Third Hand" leading the evening at 6pm. Friday, September 27 will spotlight the Brooklyn-based Boogaloo outfit Spanglish Fly at 7:30, with world-renowned flautist and Jersey City resident Andrea Brachfeld and Phoenix Rising performing at 6pm. The finale on October 4 will feature Yellow House Orchestra, a potent ensemble that fuses pop and rock with Salsa and Latin jazz. Pianist Victor Santos y Ocho con Clave will get the party started. (For list, see below).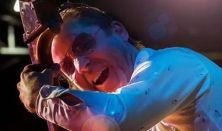 Buy tickets or RSVP for this event
Thursday, October 3, 2019 from: 8pm - 10pm Free event.